Eliana Bellezza - ADAPT Senior Research Fellow
Eliana Bellezza • Ricercatrice ADAPT - Commissione di Certificazione dei contratti - DEAL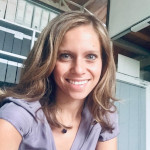 Nell'A.A. 2003/2004 ha conseguito, con votazione di 110 e lode, la laurea in Giurisprudenza presso l'Università degli Studi di Bari, discutendo con il Prof. Gaetano Veneto una tesi in Diritto del lavoro dal titolo "La figura dell'agente di commercio. Nuove frontiere del diritto del lavoro". Ricercatrice ADAPT da gennaio 2008,  dottore di ricerca da aprile 2008 in Relazioni di lavoro internazionali e comparate presso l'Università degli Studi di Modena e Reggio Emilia presentando una tesi su "Gli spazi del dialogo tra il sistema educativo e formativo ed il mercato del lavoro in una prospettiva comparata". Collabora con ADAPT e il Centro Studi Marco Biagi da dicembre 2004, svolgendo negli anni attività di ricerca, di tutoraggio e supporto alla didattica e di coordinamento alle Scuole di Dottorato promosse da Adapt, attività di tutoraggio formativo nei singoli corsi e master realizzati. Community Manager di ADAPT negli anni 2013-2014-2015, collabora attivamente con l'area Formazione, la Redazione e con l'area Languages di ADAPT prestando attività di traduzione dall'inglese verso l'italiano. Dal 2013 fino al 2019 docente-esercitatore FAD per il corso di "Industrial Relations Law" del prof. Tiraboschi presso il Dipartimento di Economia Marco Biagi, Università degli studi di Modena e Reggio Emilia. Si occupa di transizione scuola-lavoro, alta formazione e formazione professionale. Autrice di pubblicazioni in materia e curatrice di numerose traduzioni per la rivista Diritto delle Relazioni Industriali. Da settembre 2015 a dicembre 2020 membro della Commissione di Certificazione del Centro Studi DEAL (Diritto, Economia, Ambiente e Lavoro) dell'Università di Modena e Reggio Emilia, dove si è occupata di analizzare le singole tipologie contrattuali alla luce delle recenti modifiche normative. Attualmente è responsabile dell'Area Placement di ADAPT e del Progetto Fabbrica dei Talenti. 
Aree di ricerca: transizione scuola-lavoro, recruiting, placement, alta formazione e formazione professionale, certificazione dei contratti.
Eliana Bellezza is graduated in Law at University of Bari, with 110 cum laude, with a thesis in labor law (Prof. Gaetano Veneto) on "La figura dell'agente di commercio. Nuove frontiere del diritto del lavoro.". She is Adapt research fellow since 2008 and PhD in "Comparative and International labour relations" at University of Modena. Member of ADAPT and CSMB staff since december 2004, working in accademic learning and university activities, in tutoring one, in Phd staff for International Pdh School - Scuola internazionale di Dottorato in Formazione della persona e mercato del lavoro -  in Bergamo University after a wide experience in International Phd School in Modena University - Scuola internazionale di Dottorato in Relazioni di lavoro. Now she is in ADAPT Bullettin staff (Redazione). She wrote her phd thesis in school-to-work transition matter, she studies vocational education system, training one, skills-based learning, tertiary education cycle in a practice and innovative perspective, apprenticeship contract, stage. She has translated a lot af articles from English to Italian language for Diritto delle relazioni industriali review  and for ADAPT Languages Staff and she published a lot of article, specially in these fields. From 2015 to 2020 she was member of Certification Committee of DEAL Centre of Modena & Reggio Emilia University.
Aree di interesse: Transizione scuola-lavoro, Alta formazione, Apprendistato, Formazione professionale, Competenze

CV italiano (pdf) • CV inglese (pdf)


Contatti
Mail: eliana.bellezza@adapt.it
Twitter: @ElianaBellezza

Last modified: Wednesday, 31 March 2021, 11:34 AM