Silvia Spattini • Direttore e ADAPT Senior Research Fellow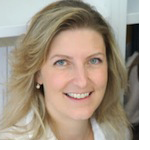 Esperta di diritto del mercato del lavoro. Principali aree di studio, anche in prospettiva internazionale e comparata: welfare aziendale, disciplina del mercato del lavoro, canali di incontro tra domanda e offerta di lavoro (anche con riferimento al placement scolastico e universitario), servizi pubblici e privati per l'impiego, politiche attive del lavoro, ammortizzatori sociali, reddito di cittadinanza, somministrazione di lavoro, apprendistato di alta formazione.
Expert in labour market regulation. Research interests: organization and labour market rules, public intervention in the labour market, job matching, public and private employment services, active labour market policies, social security system and unemployment insurance system, agency work, high apprenticeship, also in a comparative perspective.
 

CV italiano (pdf) • CV inglese (pdf) • Pubblicazioni

Contatti
Mail: silvia.spattini@adapt.it
Twitter: @SilviaSpattini
Skype: sspattini
LinkedIn: Silvia Spattini
Last modified: Wednesday, 10 March 2021, 11:51 AM